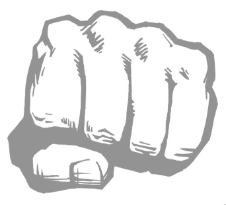 SMS and voice transmission across the world continues to be a major problem for organizations. The existing market is filled with carriers and aggregators who are just trying to find the cheapest routes, and are creating horrible regulations to protect their marketshare so they can continue to make money on the terrible technology we all know as SMS. Seriously, have you tried to deal with generating messages longer than 140-160 characters in non-English languages using SMS? It is a killer. And getting the various "short codes" and "long codes" from these guys can try the patience of a saint. 
So while we continue to work with various carriers and aggregators to solve SMS and voice challenges for you, we also believe that SMS is a technology that eventually needs to die. And until the carriers come up with a better solution, we are investing our time and effort into providing push channels to the most common corporate smartphones. With our release this weekend we will provide push channels for Android (Goggle Cloud Messaging or GCM) and BB10 (Blackberry Push Service) in addition to our existing iPhone solution (Apple Push Network). You can now push messages to people anywhere in the world where they have a data connection. Any data connection, including a wifi hotspot. And if the message actually showing up isn't reason enough, how about your message having rich text formatting, long message support, extended character sets and simple one-touch response mechanisms? Oh, and did I mention that there is no per message charge for the recipient as you will commonly find with SMS? You can clearly see why SMS just isn't cutting it anymore.
In addition to the push messaging we have also implemented a full xMatters inbox to allow you to read and respond to any xMatters alert you have received (even ones that were not pushed to you), and we revamped the alert details in all of our clients so the content looks just like you design it to look in our drag and drop message design tools! 
Here is a quick video we put together showing the application running on Android... BB10 users will find a very similar experience:
Coming soon we are also working on new notification options for the smartphones that are more attention getting and persistent than the built-in tones and repeat options provided by the iOS, Android and BB10 platforms. So join us as we shove SMS in the face! 
You can also find more details of the clients on the following pages:
xMatters for BlackBerry 10 v1.2 
xMatters Reference
Blog- Originally created by Doug Peete