xMatters for Android v1.7 is out now and available to download from Google play. This new release brings 2 much requested features to our customers with Android mobile devices.

Multi-Login Support
We know that some of our customers prefer to keep their BCM and IT Alerting solutions segregated. We also know that some customers have a staging instance of xMatters that they use to test updates to their communication plans.
We recently added full multi-login support to our iOS app and can now offer the same functionality for Android.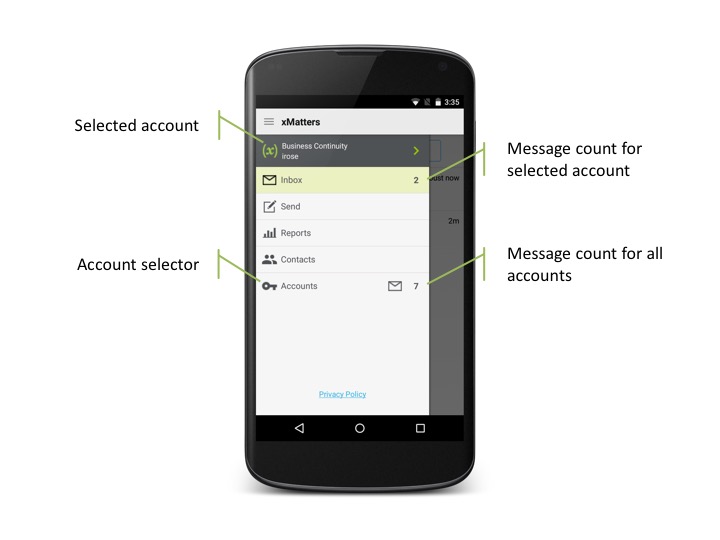 This allows you to simultaneously receive push notifications from multiple xMatters accounts. It also allows you to seamlessly switch between accounts and view your inbox, respond to notifications, send messages, view event reports or lookup contact details.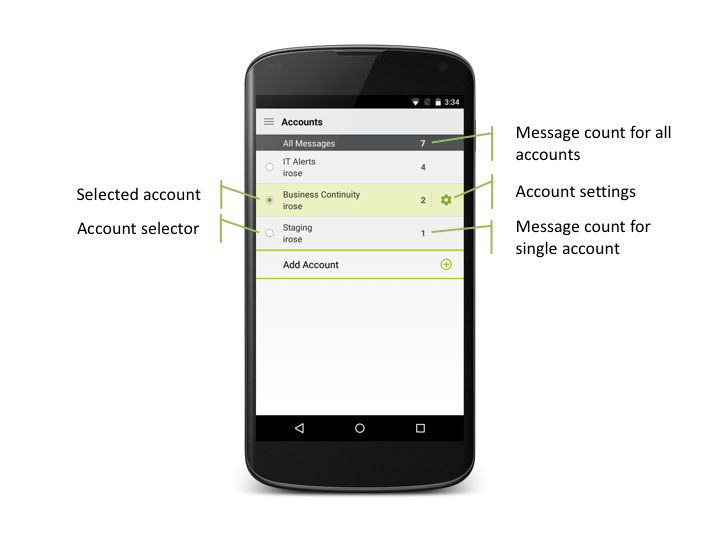 Default Conference Bridge Support for Scenarios
Do you have external conference bridges defined for specific business usage (for example, "Our Sev 1 bridge is always 866-123-4567, bridge 432")?
Scenario administrators can select a default external conference bridge to use with a scenario. This helps message senders quickly start a call without having to remember which conference bridge to use.
When selecting a scenario that has a default conference bridge, the xMatters for Android app will now preselect that for you.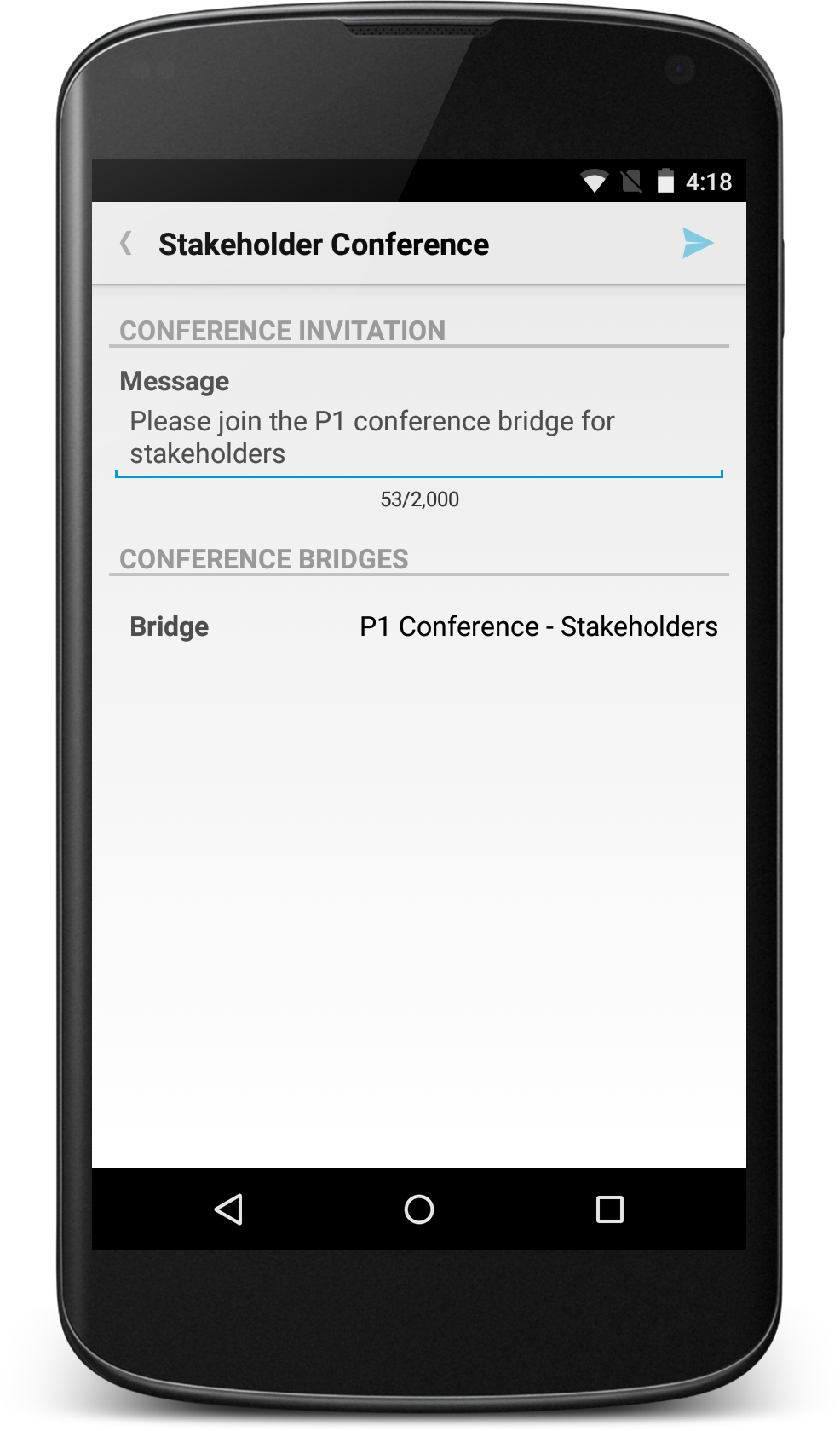 About xMatters for Android
xMatters for Android is a free download from the Google Play store that can be used by xMatters On-Demand clients with a current subscription to one of our advanced services.
Combining the communication plan builder with xMatters for Android will turn every On-Demand client into mobile application developers. Clients can use our drag-and-drop design tools to create robust notification applications that can be accessed immediately on our app. And, here's the best part: no scripting, no coding - no stress.