xMatters for BlackBerry 10 (v1.6) is out now and available to download from BlackBerry World. This new release brings 3 much requested features to our customers with BB10 mobile devices.

View All Messages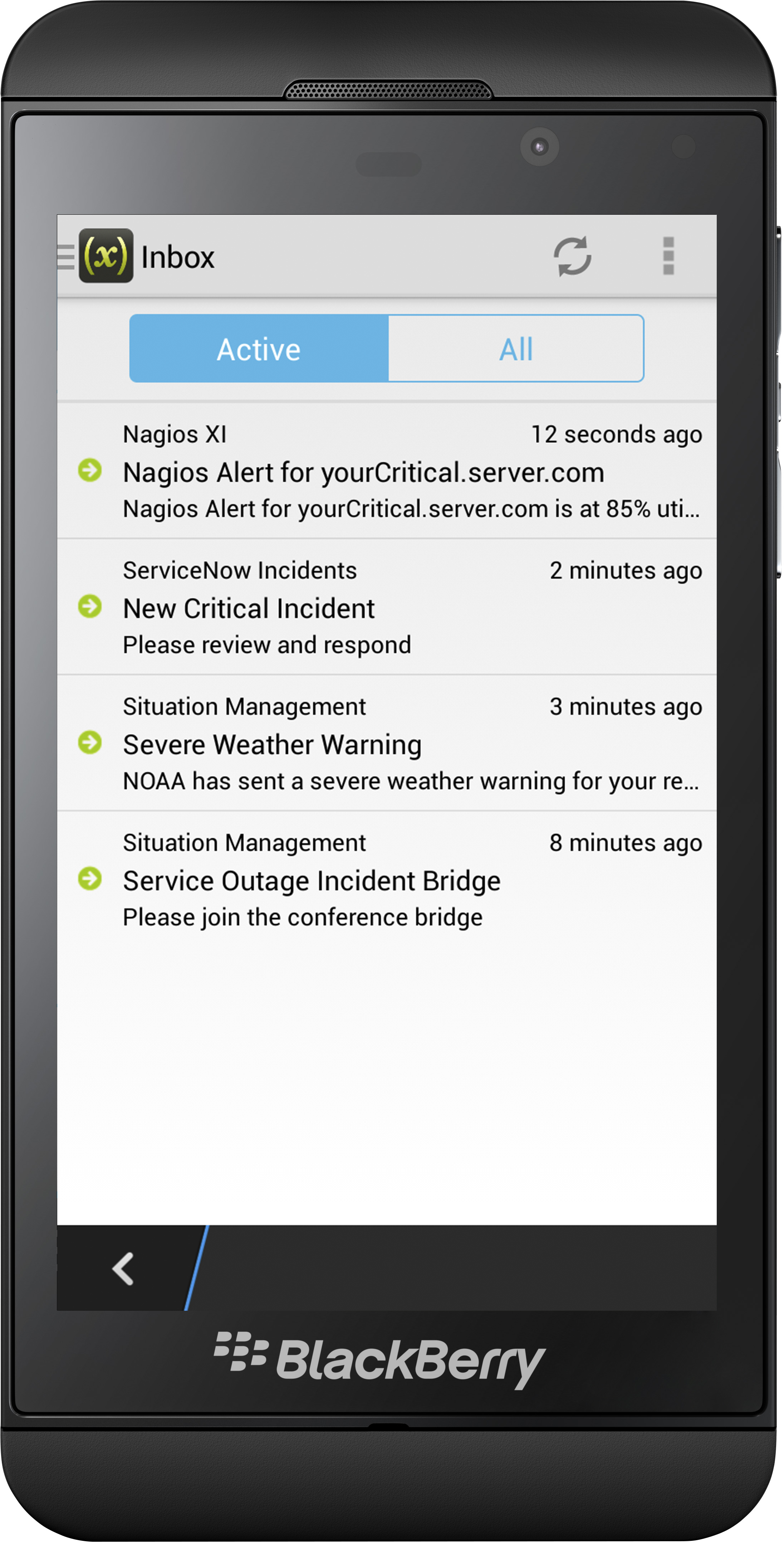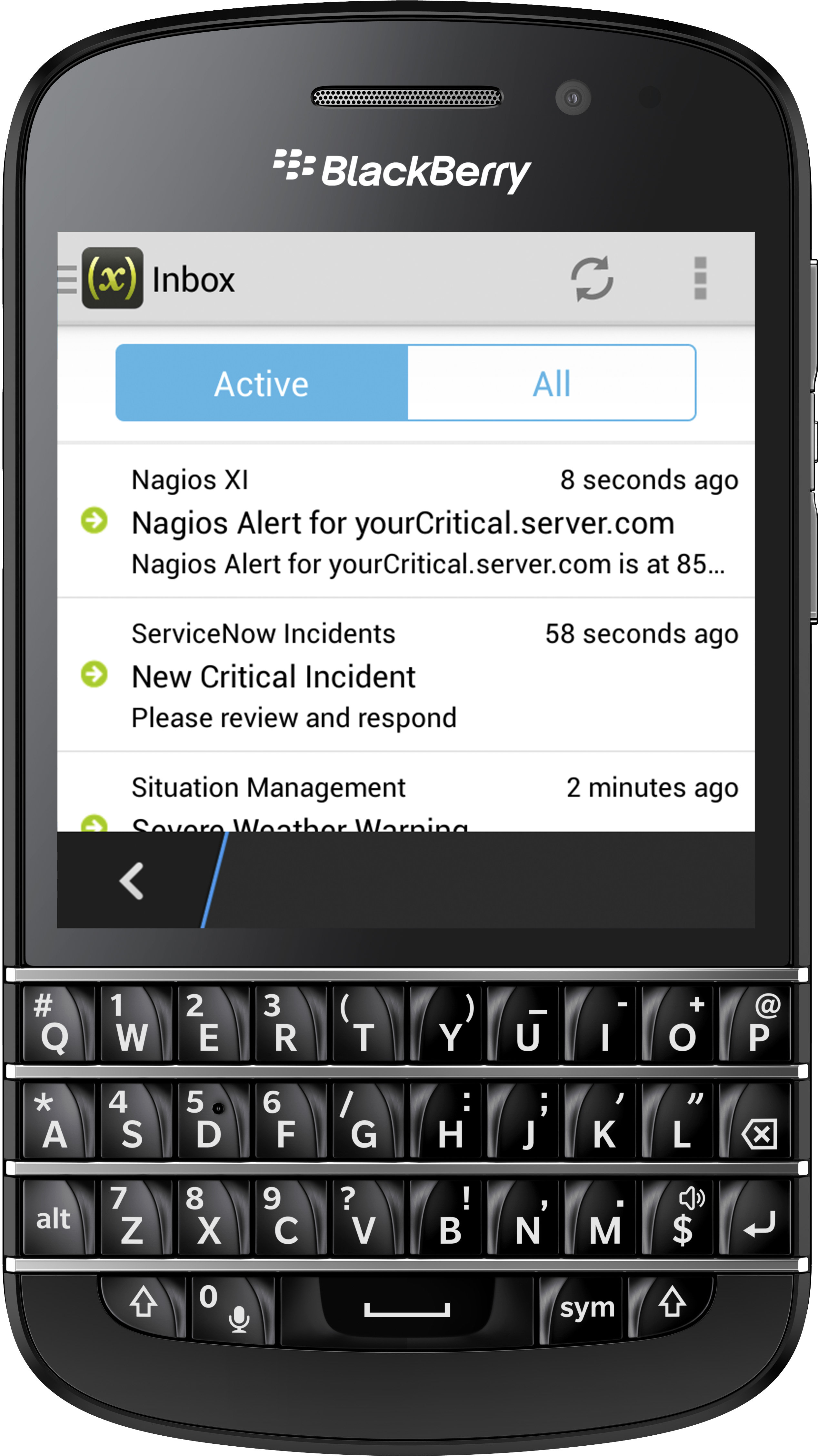 Perhaps you just received a notification that a particular server just went down - wait a minute, isn't that the same server that went down yesterday? What about that refrigerator that is currently overheating? Didn't that same appliance nearly cook your sushi just last weekend?
Our app has always been focused on highlighting the messages that need immediate attention, but customers have told us that retaining access to older messages can also be really useful.
This latest release of xMatters for Android adds the View All / Active Messages toggle to the inbox. This allows to you to only focus on the events that are active and require immediate attention, but tap one button and you will have mobile access to all your previous messages.
Conference Bridge Support
We've added some additional options to the mobile app when sending invitations to conference bridge.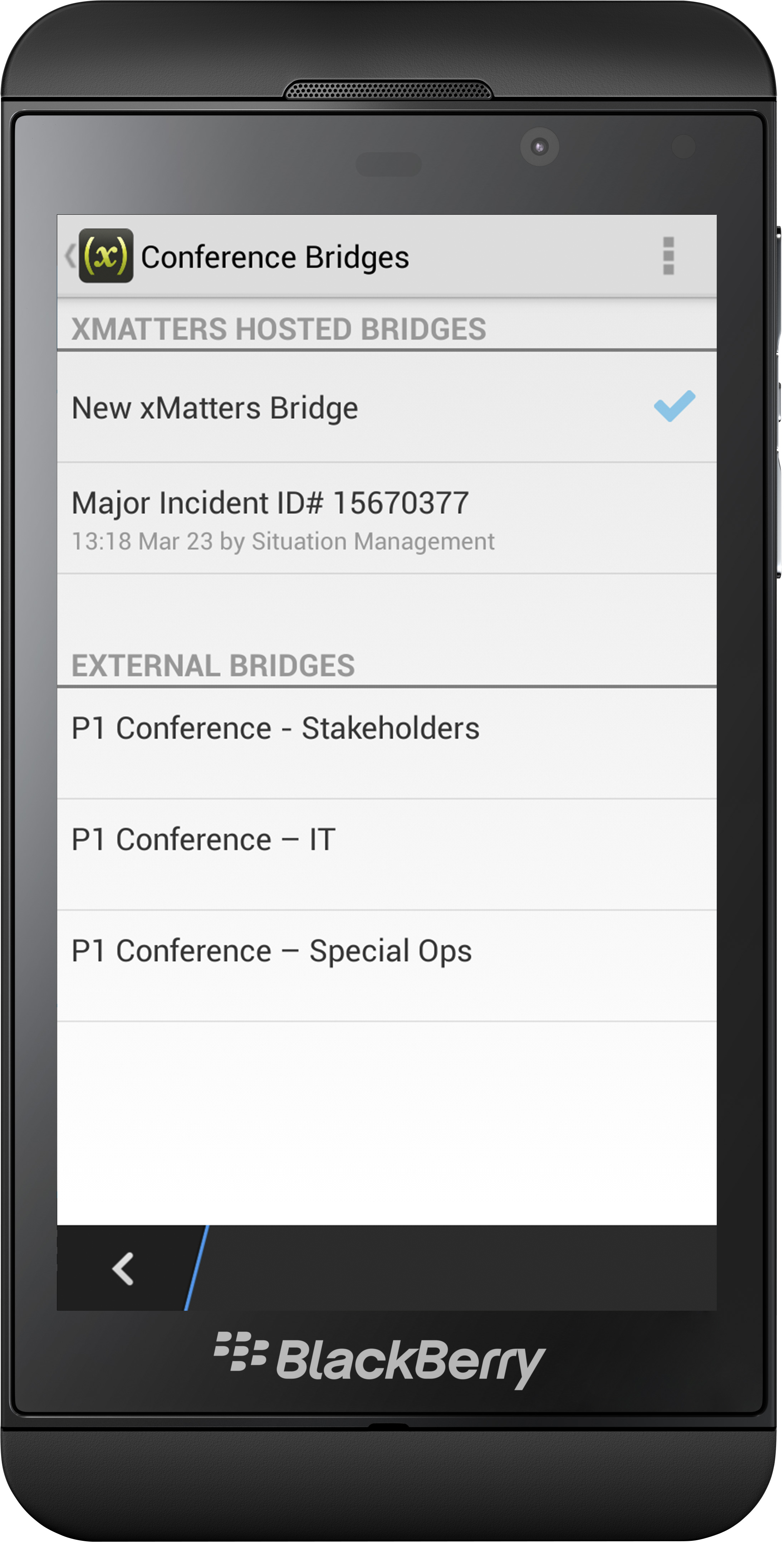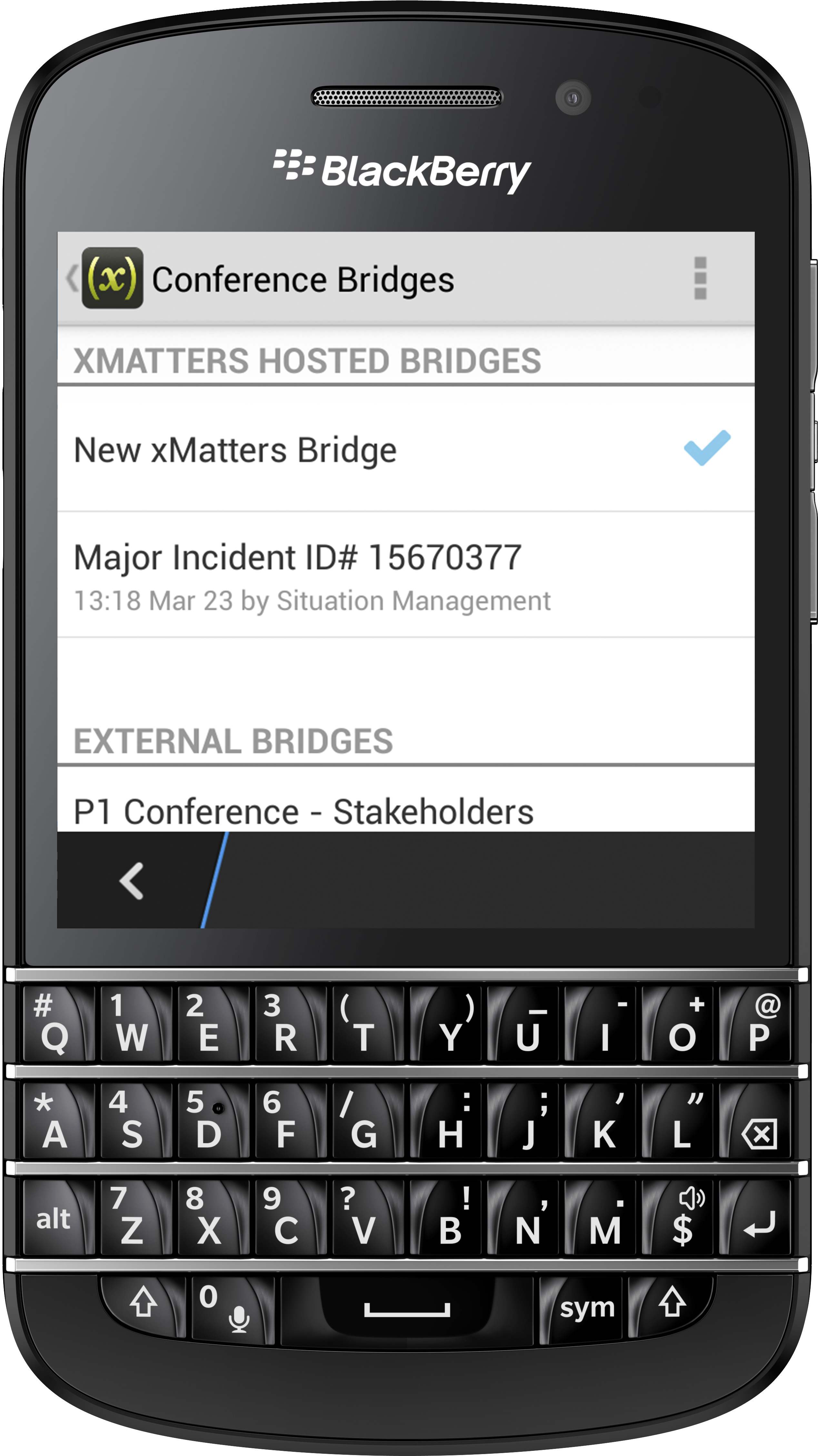 When inviting recipients to join a conference bridge, you now have the option to create a brand new bridge or invite additional people to an existing conference bridge.
Repeating Alerts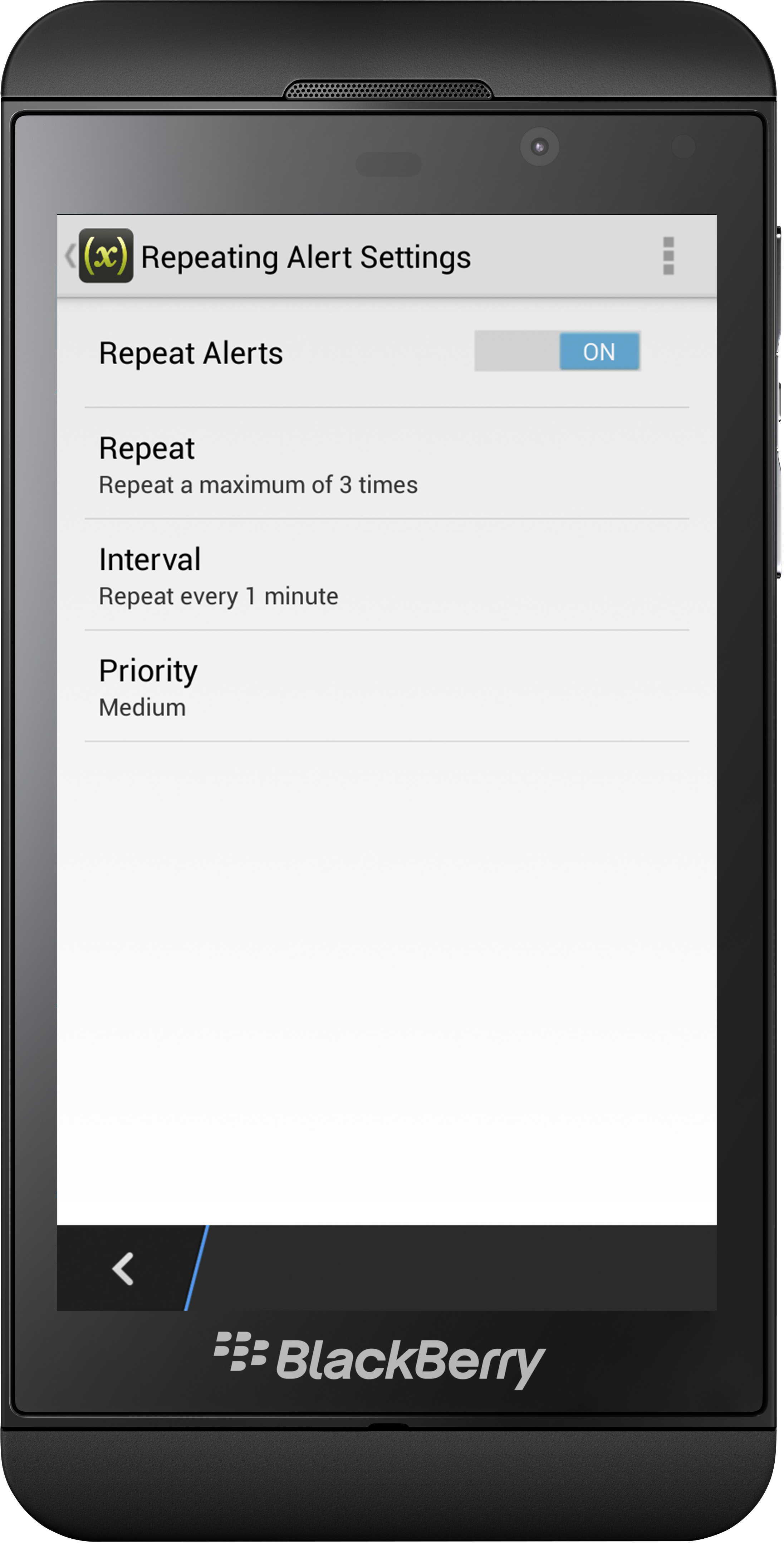 We've had great feedback from customers about our custom sounds feature. For people that work in noisy environments, are often on the move or are heavy sleepers (looking at some xPerts here) it's been a proven success in reducing the number of notifications that get missed.
However, we still have some customers asking for additional ways to make sure that no critical notification goes unread, and to address that need we are releasing our new repeating alerts feature. This allows message recipients to set optional reminders on certain messages. You can chose to have alerts repeat up to 10 times, set the repeat internal from 1min to 10 mins and also set a threshold so only high priority messages repeat.
About xMatters for BlackBerry 10
xMatters for BlackBerry 10 is a free download from the BlackBerry World store that can be used by xMatters on demand clients with a current subscription to one of our advanced services. The new application allows customers to initiate messages, create incidents reports, search company contacts and provision conference bridges directly all from their BlackBerry 10 device.
Combining the relevance engine builder with xMatters for BlackBerry 10 will turn every on demand client into mobile application developers. Clients can use our drag-and-drop relevance engine designer to create robust notification applications that can be accessed immediately on our BlackBerry 10 app. And, here's the best part: no scripting, no coding - no stress.