Our upcoming Ghost release will set a new industry standard for adding intelligent communications to on-premise software applications and services.
With a design focused on simple installation and ease-of-use, the new xMatters Agent will facilitate communication-driven integrations by providing a secure means to integrate with any API secured behind a corporate firewall.
Benefits include:
Easy installation using package management systems - one simple command installs and connects the agent, and you're ready to go

Integrations are installed using the xMatters web application, so there's no need to copy files to separate servers

Integrations are configured using the xMatters Integration Builder's simple user interface (no more XML configuration files!)

Integration logic is created/maintained centrally in the xMatters Integration Builder

Integration logs are available from the Activity Stream so that you can quickly validate integration operations without having to SSH to numerous remote servers
Here's a screenshot showing where xMatters Agents can be downloaded and managed (yup, right from within xMatters):
The Integration Agent has long been a key component of the xMatters Integration Platform, and this new xMatters Agent furthers the tradition by making it an integral component of the xMatters Integration Builder, with access to all the same features that have made our cloud integrations so simple and powerful.
As you can see in the following screenshot showing a typical integration configuration page, updating a cloud-to-cloud integration to work with on-premise software installed behind a firewall is now a one-click operation: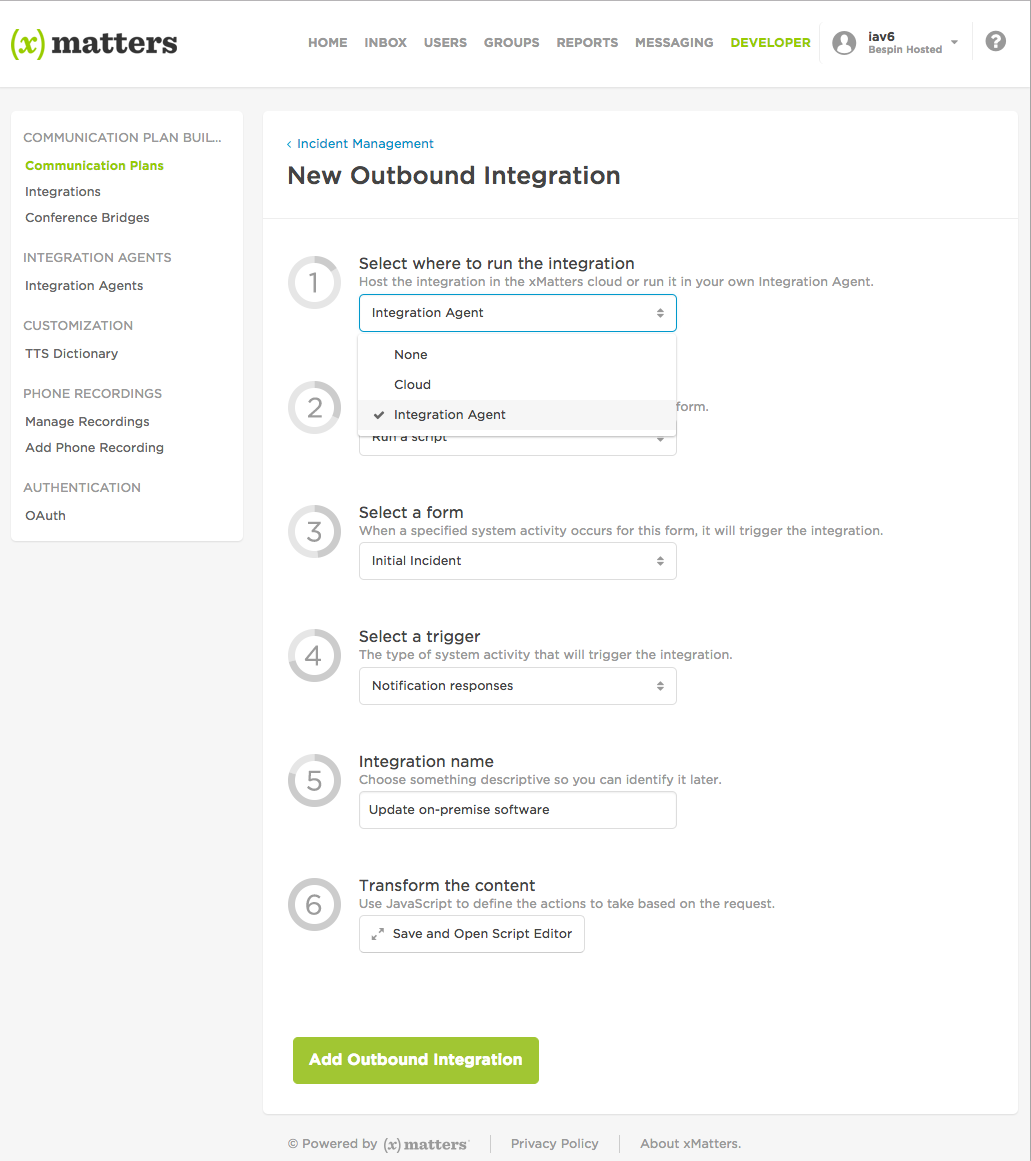 Early access program members will gain access to the new xMatters Agent with xMatters 5.5.158 (scheduled for release March 31, 2017). The full release of the new xMatters Agent will be part of the xMatters Galaxity release.