Update - September 20, 2018:
The xMatters for iOS app version 3.13 is now available in the app store with a fix for this issue. (Make sure you open the app after upgrading to apply the changes.) Thanks again for your patience!
Original article:
We're sure that all our xMatters for iOS users are excited about the upcoming iOS 12 release and so are we! We've been busy preparing our app to make sure that everything is ready to go for the scheduled release date of September 17th.
During our preparations, we identified a minor problem with our Repeat Alerts feature. The way this feature works is that the xMatters app checks each incoming push notification to determine whether repeating alerts are needed, and then schedules them if they're required.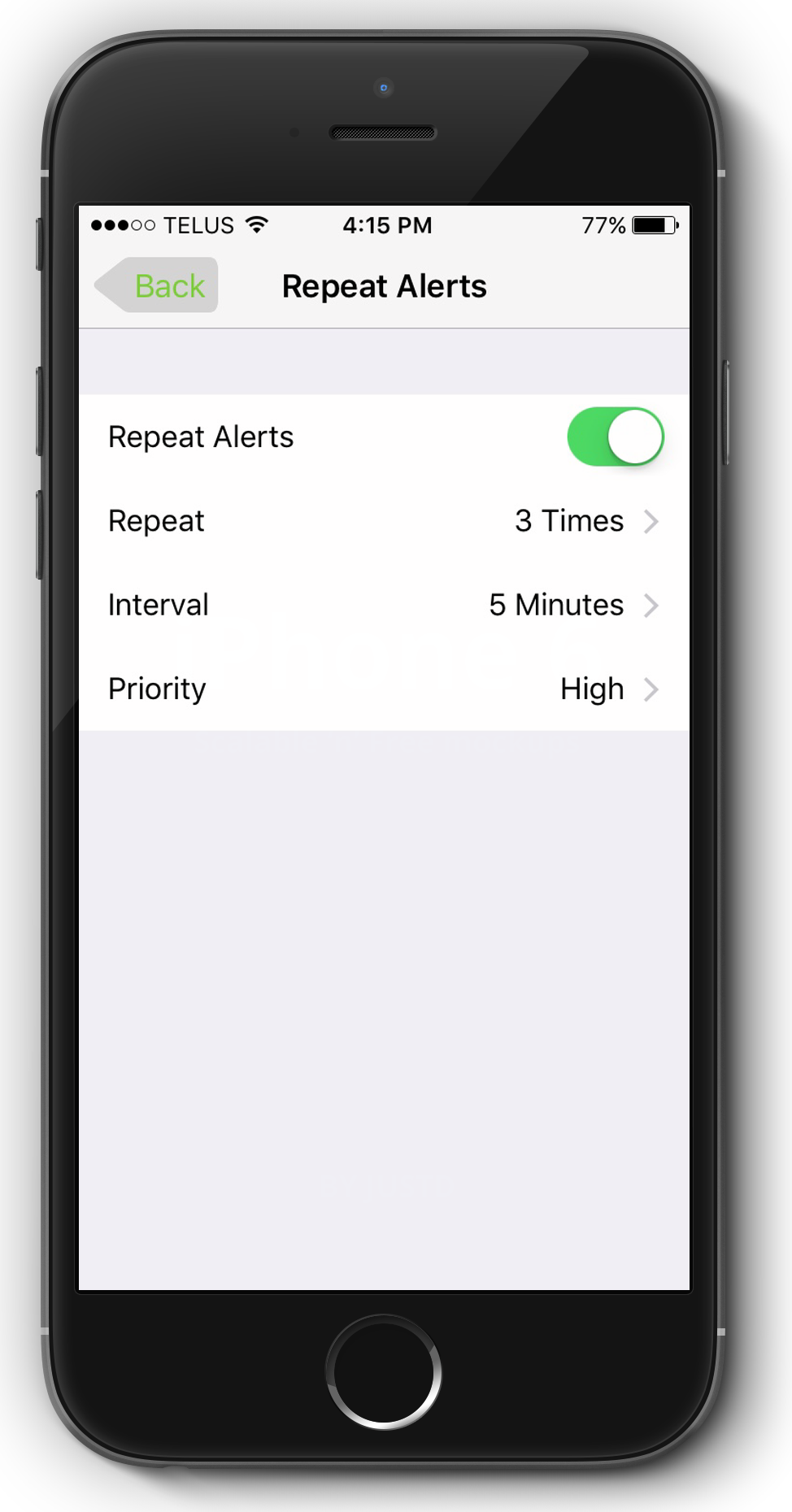 What's the issue?
When we performed tests against both the beta and Golden Master versions of iOS 12, we discovered that repeating alerts were not being correctly scheduled. The iOS returns an error to the xMatters app when a push notification requires repeating alerts, and the scheduling process does not properly complete. 
What's the solution?
We're doing our best to track down why this feature doesn't seem to be working with iOS 12, and hope to have an answer soon. In the meantime, we're reexamining our implementation and seeing whether we can devise a different way of scheduling these reminders that is compatible with the new version. 
What's the impact?
Unfortunately, neither of these solutions is likely to be available by the time Apple releases iOS 12 on September 17, meaning that early adopters of the new version may find that their repeating alerts are not, in fact, repeating. 
What's next?
We'll update this article with more information as soon as it becomes available, and we appreciate your understanding and patience as we try to address this issue.
Thank you,
The xMatters for iOS team