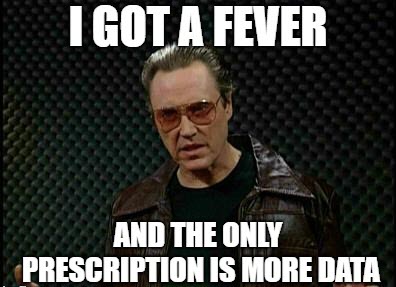 We've heard loud and clear that you want more access to more of your xMatters data to support root cause analyses, address compliance requirements, and other important processes. With the Centipede release in October 2018, we launched our new data storage capabilities, and we're now able to begin giving you access to the data that you need!
Historical data access

Our new capabilities allow us to greatly extend customer data retention, providing you with improved visibility into your xMatters data via better reports and access to historical on-call, event, and notification history.
It's the start of the xMatters Time Machine which gives new point-in-time behaviors for viewing  historical data, such as:
What email address was that dude in Ops using again?
What was that group doing all weekend and who was in it?
Who was on call that time we had that very bad day where the terrible thing happened?
We started populating your historical database beginning with the Centipede release (October 2018), so for now the new All Events report will display a limited set of your event data. As you create more data and add it to your database, you'll also see additional features surfaced into this new report.
Starting with the Defender release (February 2019), we'll enhance the xMatters REST API to access historical data, beginning with on-call schedule information, so stay tuned for more information there.
Data licensing
The new feature will retain all of your data, but limits visibility to that data based on your pricing plan so you only pay for the data you need.
The licensing breakdown is as follows:
Free: 90 days
Starter: 365 days
Base: 365 days
Advanced: Unlimited cosmic power!
You can see that even the Free plan is way better than the old default settings which limited most environments to 30 days of runtime data and 60 days of archived.
And the even better news is that if you decide to upgrade your pricing plan to a higher level, you'll instantly gain access to all that delicious, life-affirming data. So if you upgrade from Free to the Base plan, for example, you'll immediately be able to look at your historical data for the previous year instead of just the past 90 days. 
Where are these data limits applied?
The data licensing limits are only applicable to the new historical data capabilities. This means that existing features, reporting, and APIs will continue to be based on your existing database.
Also, note that we had to actually build the system first, and couldn't start populating it with data until October 2018. Anything that was purged from your archive before then will not be available in your historical data.