Comments added to an event, either when a user responds to a notification or when they comment directly on the Tracking report, can enrich an event with additional details or context. For example, users can use comments to give status updates during a major incident, or during an emergency they can provide information on their current situation and safety.
For incident managers, the ability to manage comments from the mobile app means they can stay informed and take follow-up actions when they're on-the-move – without having to periodically log into the web user interface on a laptop to view users' comments on an event!
View comments
The Recent Events screen in the mobile app displays a comment icon and count of the number of comments that have been added to an event. For events with comments, you'll also see this information in a new Comments section when you drill-through to the event.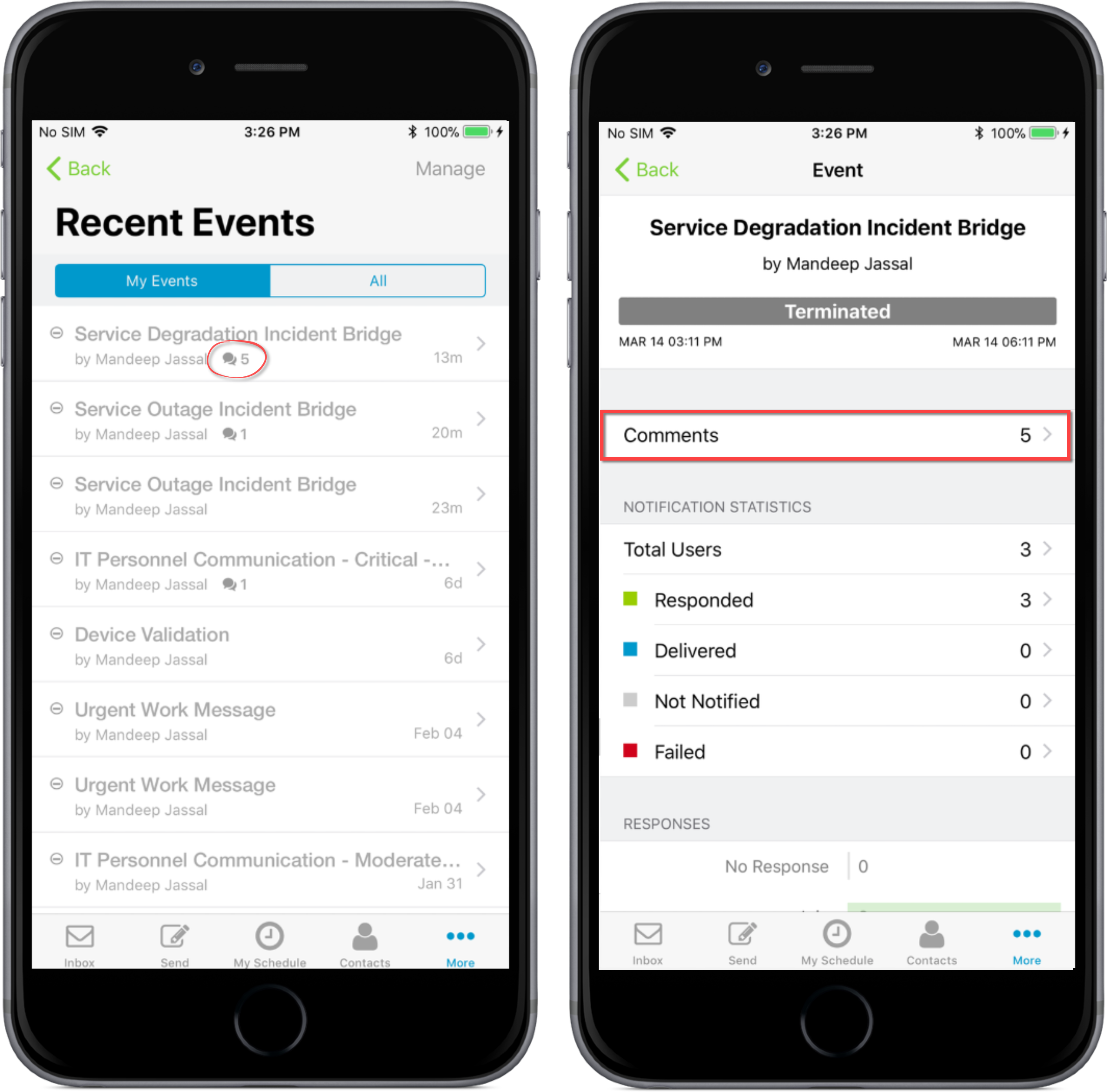 Tap the Comments section on the Event report to read the comments added to the event. The most-recent comment is listed at the bottom of the screen, and you can scroll back to view earlier comments.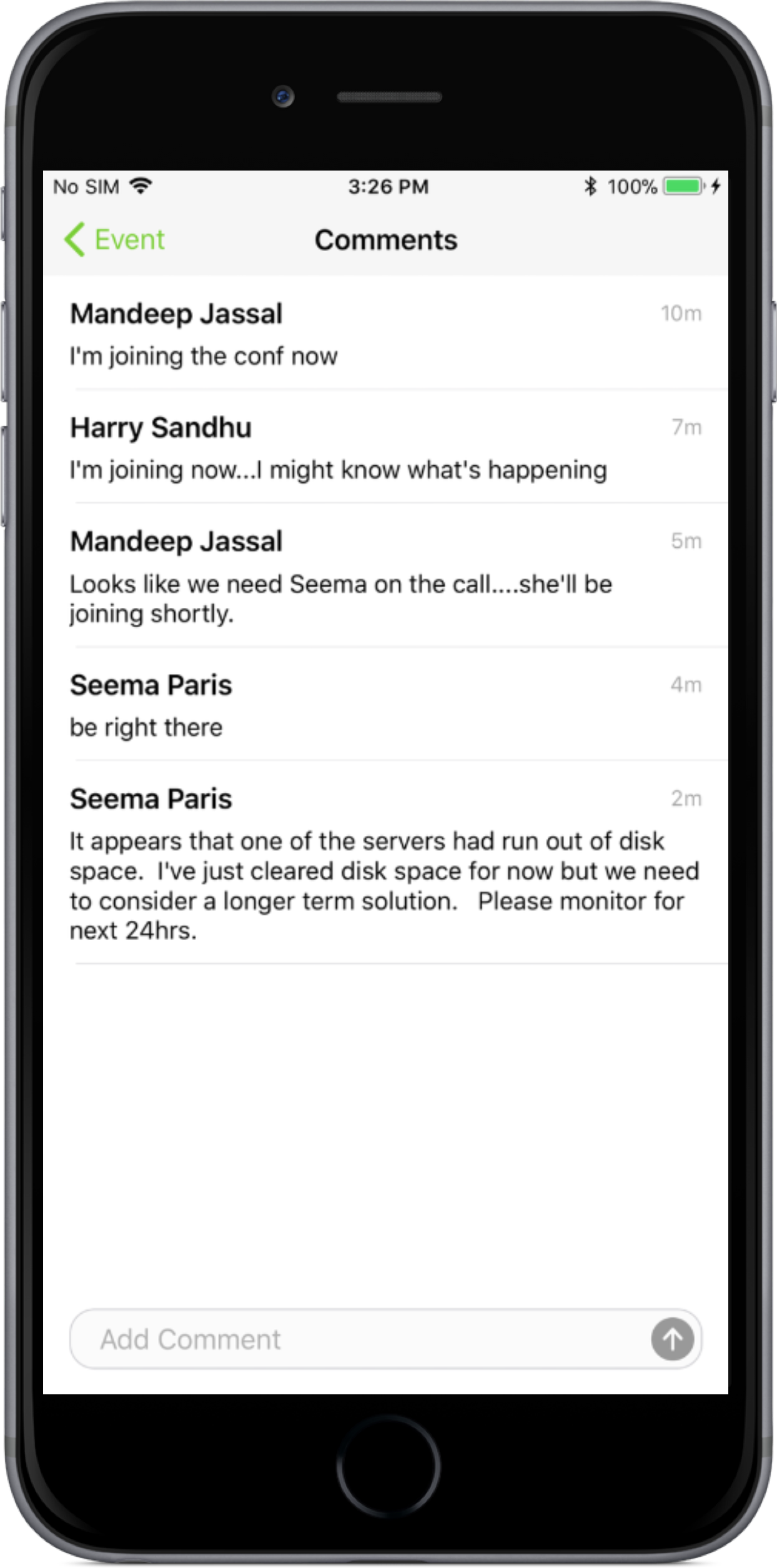 Add a comment
To add a comment to the event, tap into the Add Comment box at the bottom of the screen and type away! You can comment up to 1000 characters each time.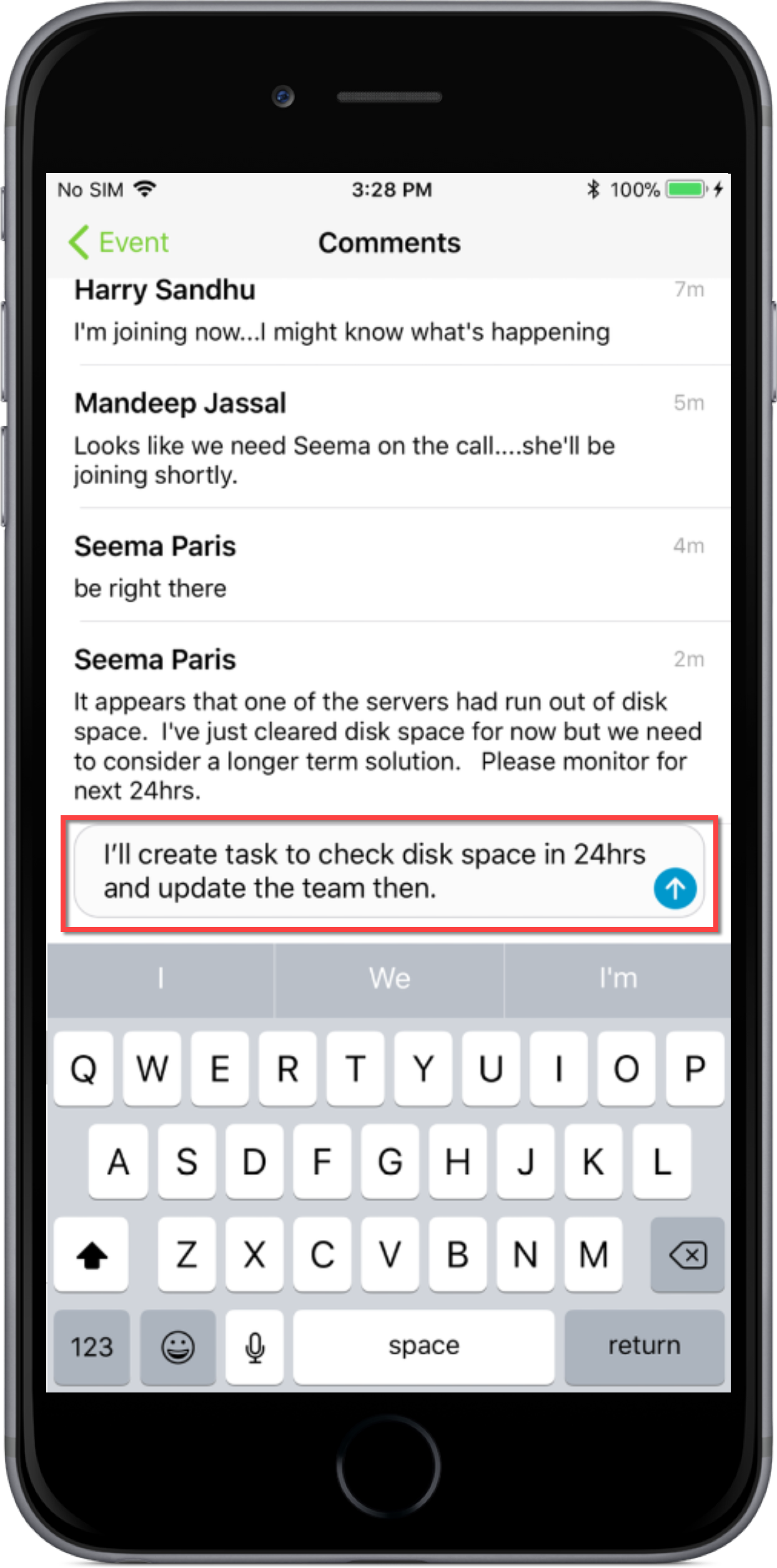 Availability
Eager to get your hands on this feature? Here's when it'll be available for iOS and Android: