What is Focus?
Introduced as part of iOS 15, Focus lets you create specific profiles to reduce app notifications and other distractions on your device. If you use this setting, you will only receive push notifications from the apps you have enabled. This article explains what you need to do to continue to receive important notifications from xMatters.
Adding xMatters to Focus
To make sure you always stay notified by xMatters, you need to customize Focus settings to allow xMatters notifications.
Add a new Focus
On your iOS device, go to

 

Settings > Focus. 
Select a Focus option (for example,

 

Do Not Disturb,

 

Personal, or

 

Sleep) and follow the onscreen instructions.
On the Allowed Apps for Notifications page, tap Add App.
Select xMatters.
Tap Allow.

Add xMatters to an existing Focus
If you've already set up Focus, add xMatters to the list of apps that are allowed to send notifications when your device is in Focus.
In the Focus you want to edit, go to Allowed Notifications.
Tap Apps.
Add xMatters.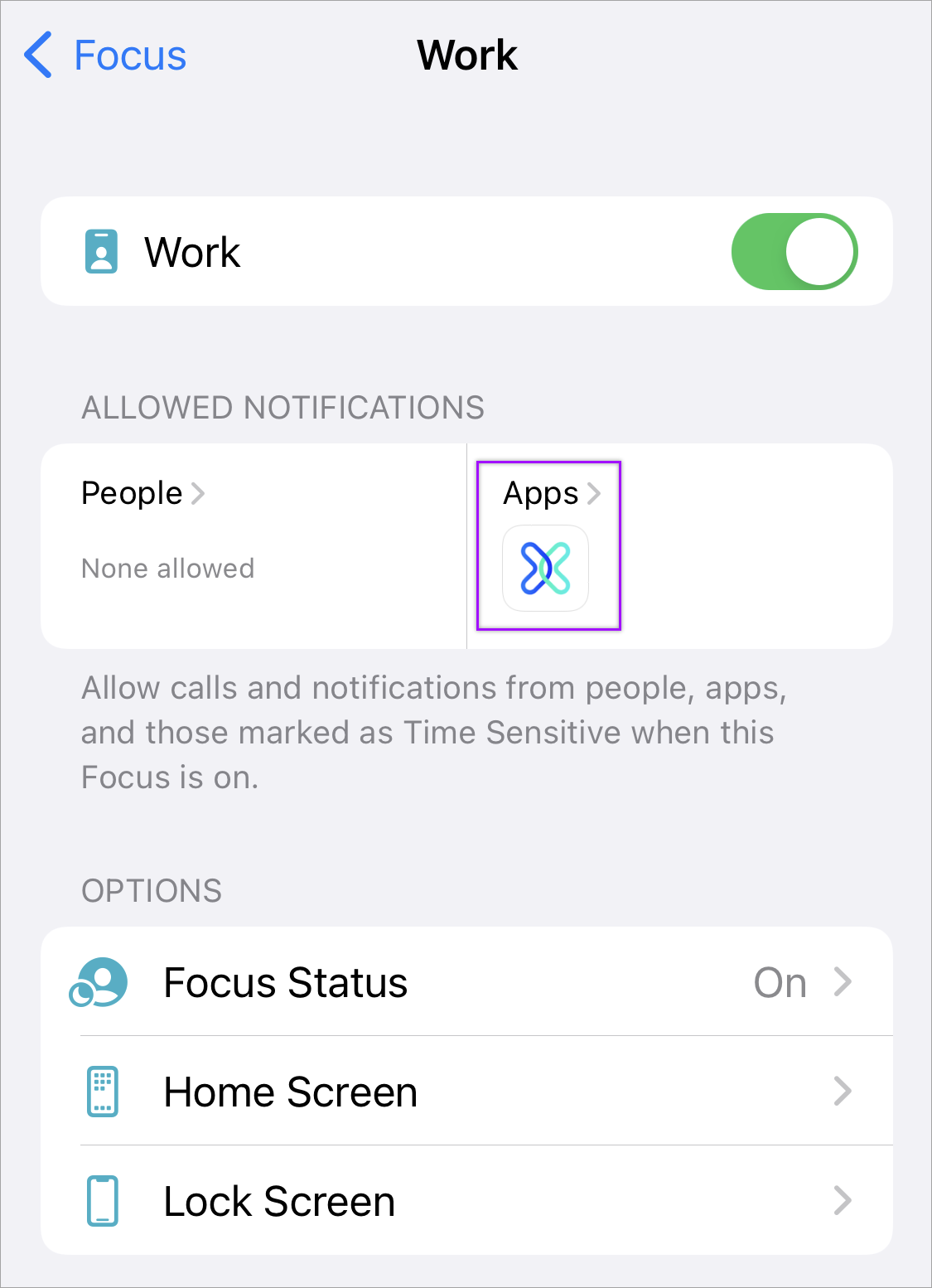 To learn more about Focus, see Apple Support.

xMatters does not necessarily endorse or support the information contained in the content linked from this article.