The information in this article is the intellectual property of xMatters and is intended only for use with xMatters products by xMatters customers and their employees. Further, this intellectual property is proprietary and must not be reused or resold.

The Ghost Quarterly Release provides the ability for users to easily add the xMatters mobile app to their list of devices in the xMatters web user interface. And, we're excited to announce that the xMatters iOS and Android apps have been updated to support scanning of a QR code to allow users to easily log in to their accounts without having to enter a hostname or user credentials.
Let's look at how simple it is to get rolling with the mobile app:
1. Add a "Mobile App" device
In the xMatters web user interface, on your profile screen, click the Devices tab. From the Add Device dropdown, select the new Mobile App option, which displays the Log in with the Mobile App screen shown in Step 2.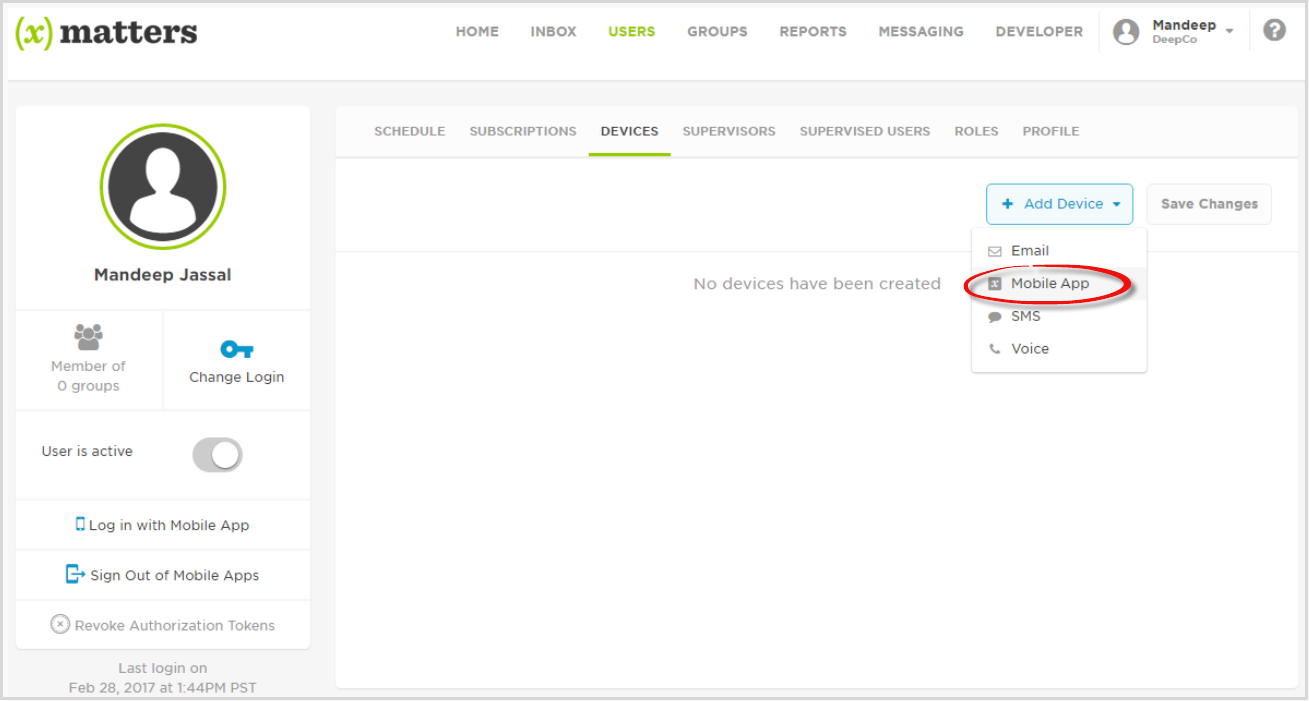 2. Install the xMatters mobile app
If you don't already have the xMatters app installed on your mobile device, you can search for "xMatters" in the app store, or click Send yourself a link from the Log in with the Mobile app screen. To send yourself a link, enter your email address and xMatters will send you an email with links to the Apple App Store and Google Play Store.
Open the email message on your mobile device and tap on the appropriate link - if you're using an:
iOS device such as an iPhone, use the Apple App Store link.
Android device, use the Google Play Store link.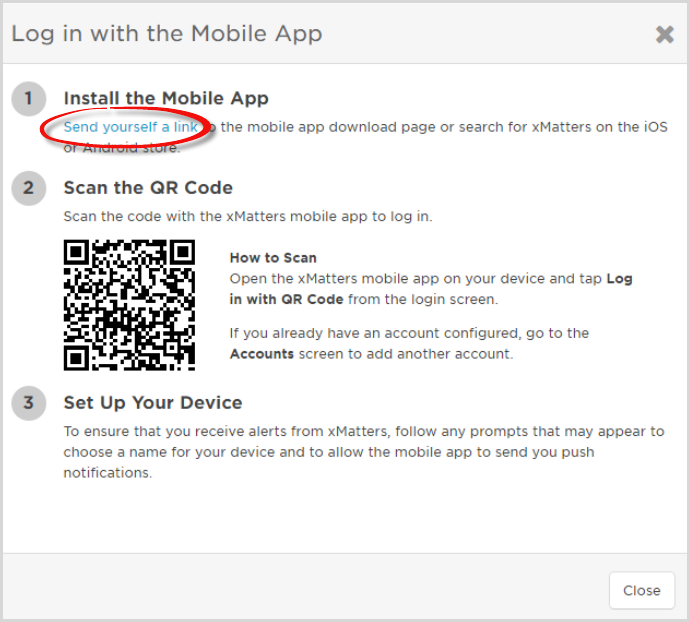 3. Scan QR Code
Once you've installed the xMatters app, open it on your device. On the log in screen you will see a 'Log in with QR Code' button. Tap this button and then point your device's camera at the QR code displayed in the xMatters web user interface. If the QR code has expired, simply click the expired QR code to generate a new one.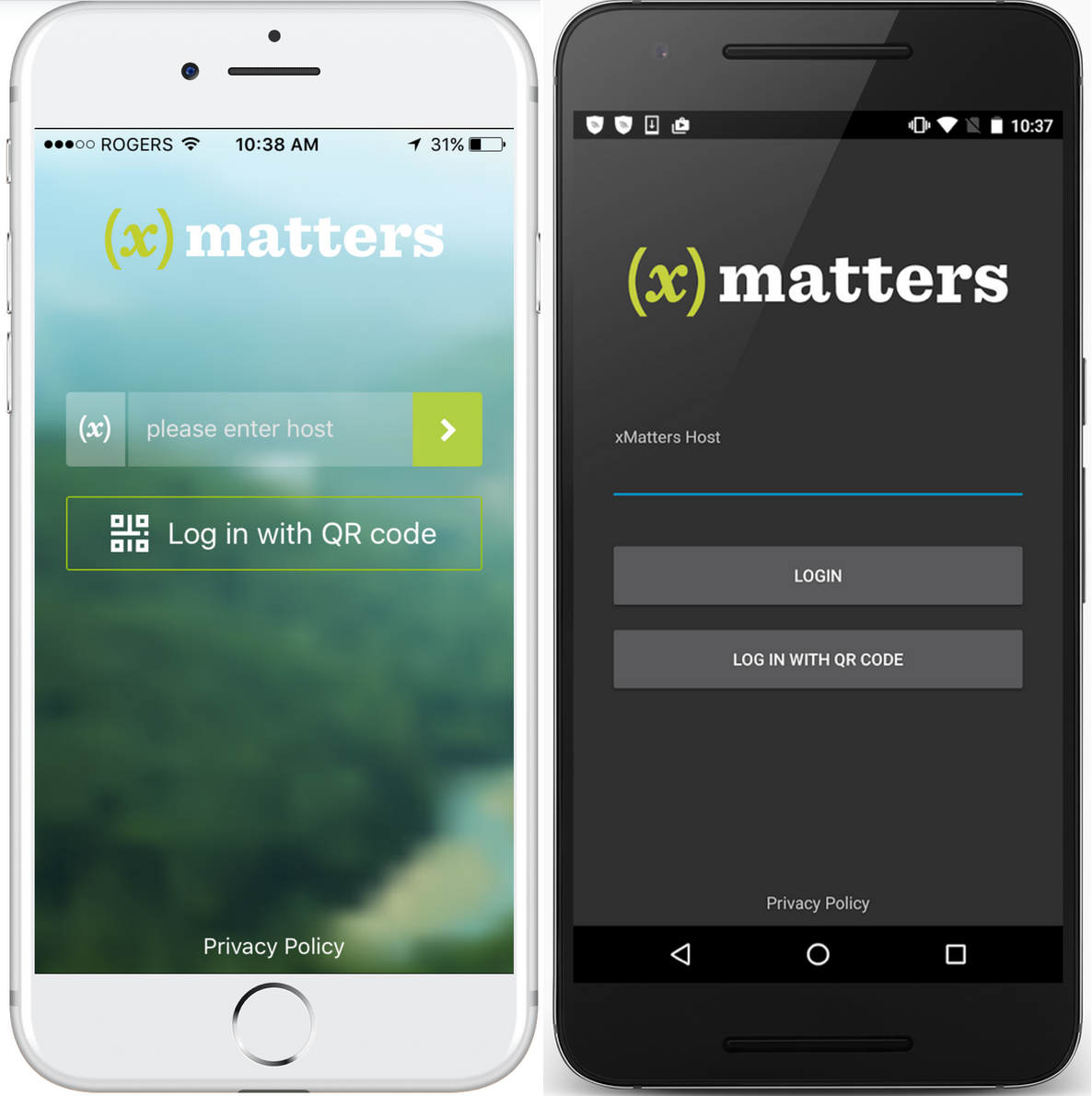 4. Finish setting up your device.
After successfully scanning the QR code, the mobile app may require additional steps to complete the process of adding the mobile device to your account.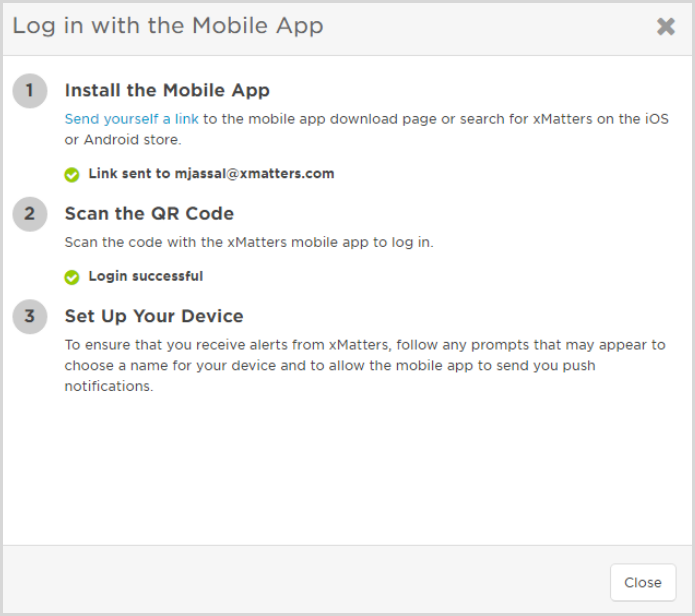 Ensure you accept to receive push notifications so that you don't miss any xMatters notifications. You may also need to pick a device name so that xMatters knows which device to send notifications to: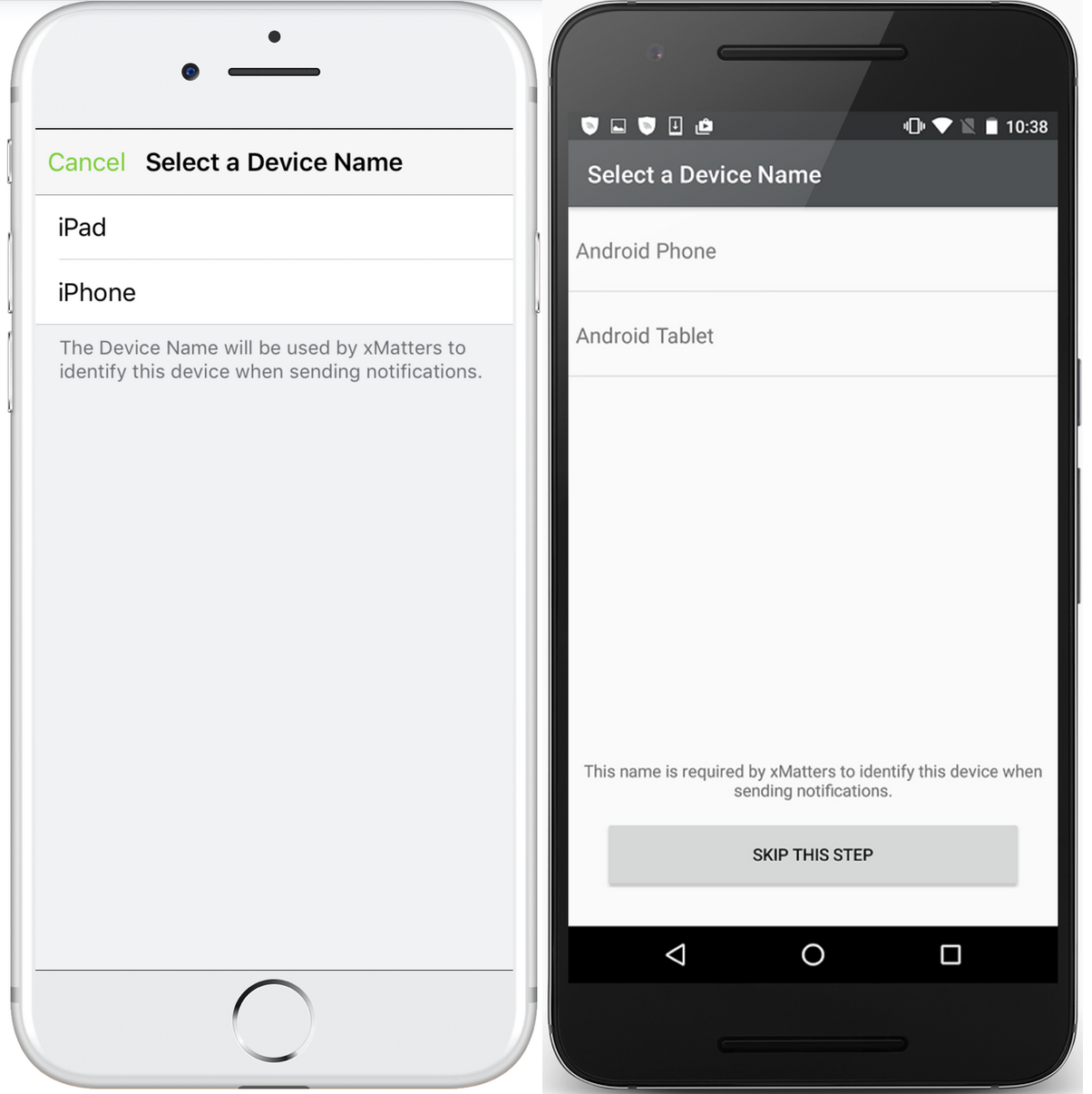 5. All Done!
Once the above steps are complete, the mobile app is added to your account and it will be ready to use. The xMatters web user interface will display the final success screen, from which you can click the See your devices to view the mobile app in your list of devices.