Problem
When trying to import a workflow which was exported from another environment, you might get this error: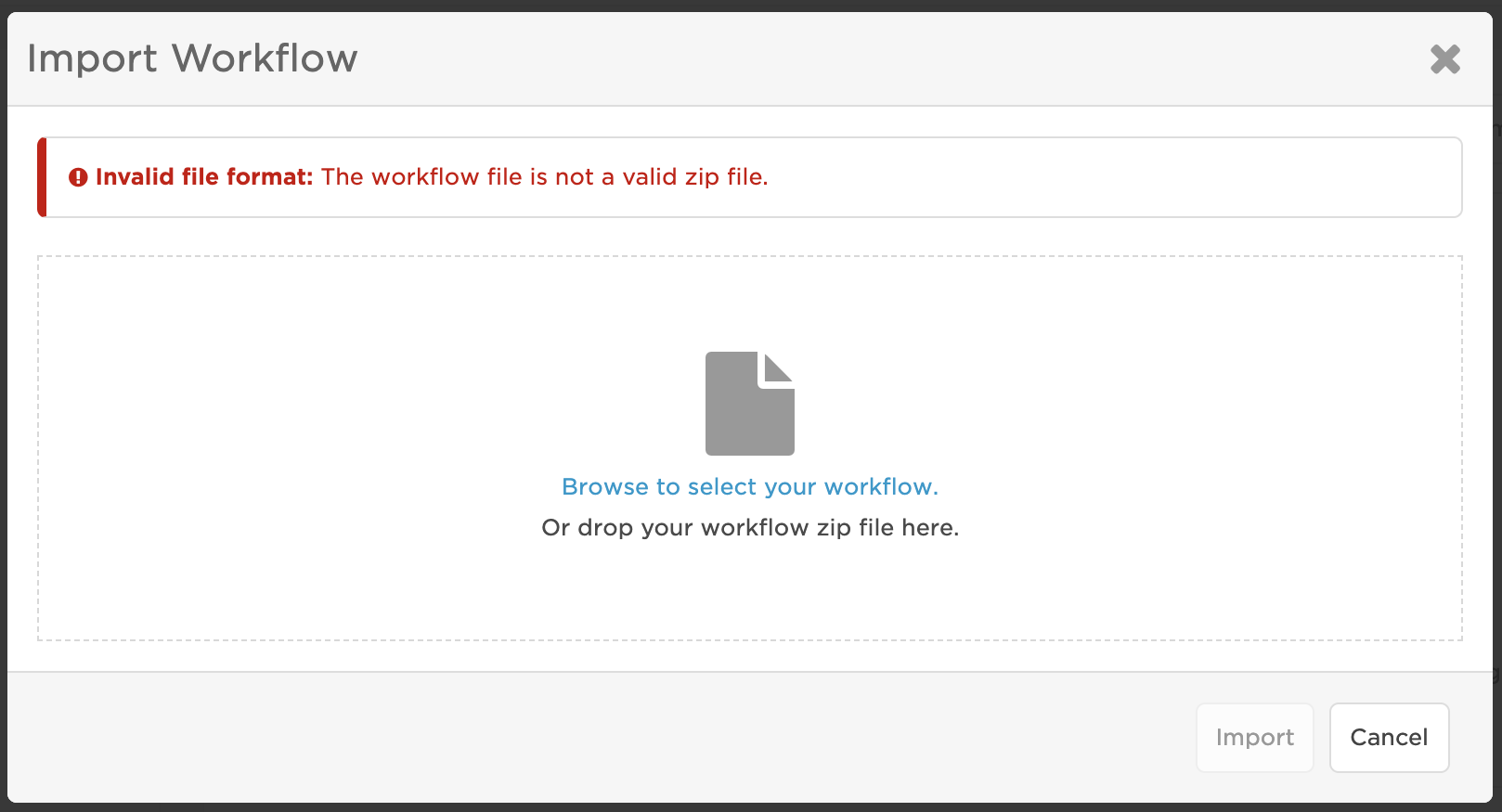 Environment
Resolution 
Double-check that key elements of the workflow are configured — for example, URLs and required fields. After filling in any missing fields, try the export/import tried again to see if the issue is fixed. If the issue persists or a field needs to be left blank, contact our Support team for assistance.
Cause
The import process expects certain elements to exist and have a particular formatting. For example, it expects URLs are configured for endpoints. Similarly, if an outbound integration is configured to send a webhook, but the URL has not been supplied, the error can occur.