Problem
When I try to delete a flow in Flow Designer I just get a gray screen and everything seems locked up.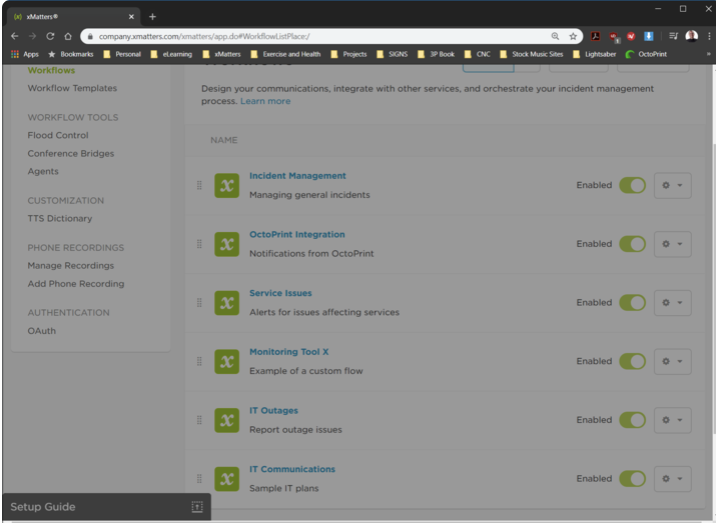 Environment
All versions of xMatters
Resolution 
Look for any popup or ad blockers in your browser and disable them for the xMatters web user interface.
Cause
An overlay or popup blocker is preventing a warning screen or modal from coming up. While it looks like things are hanging, it's actually just a dialog box that needs you to confirm deletion of the flow.